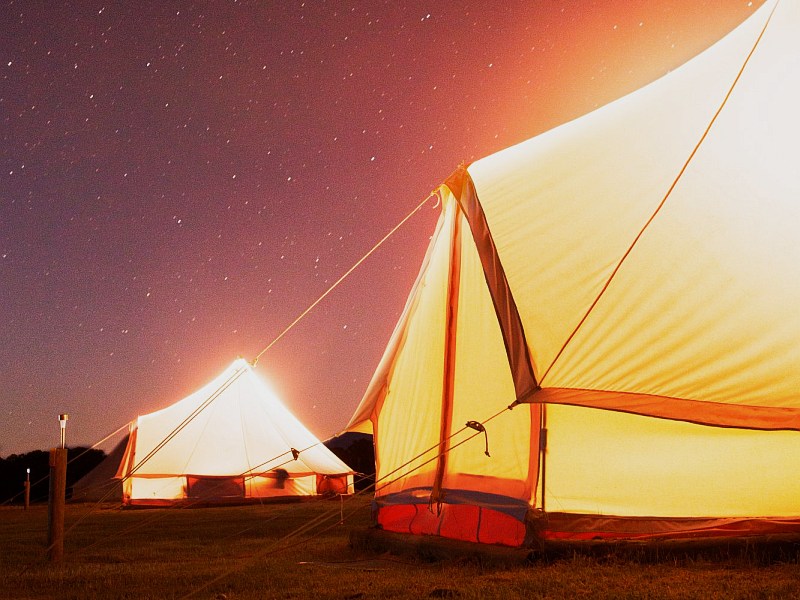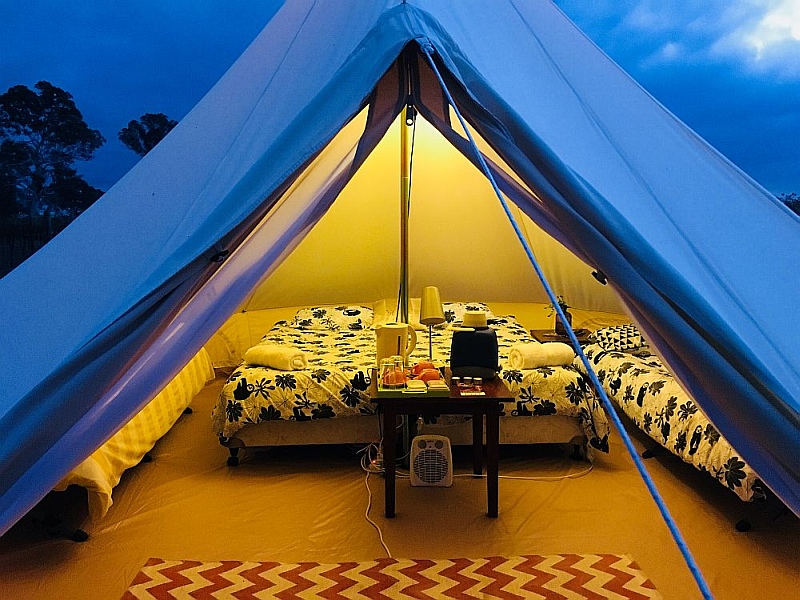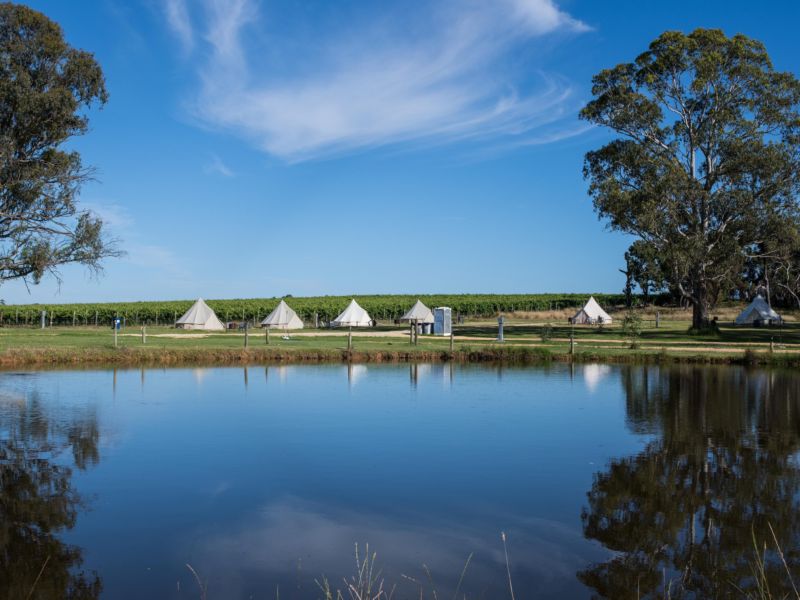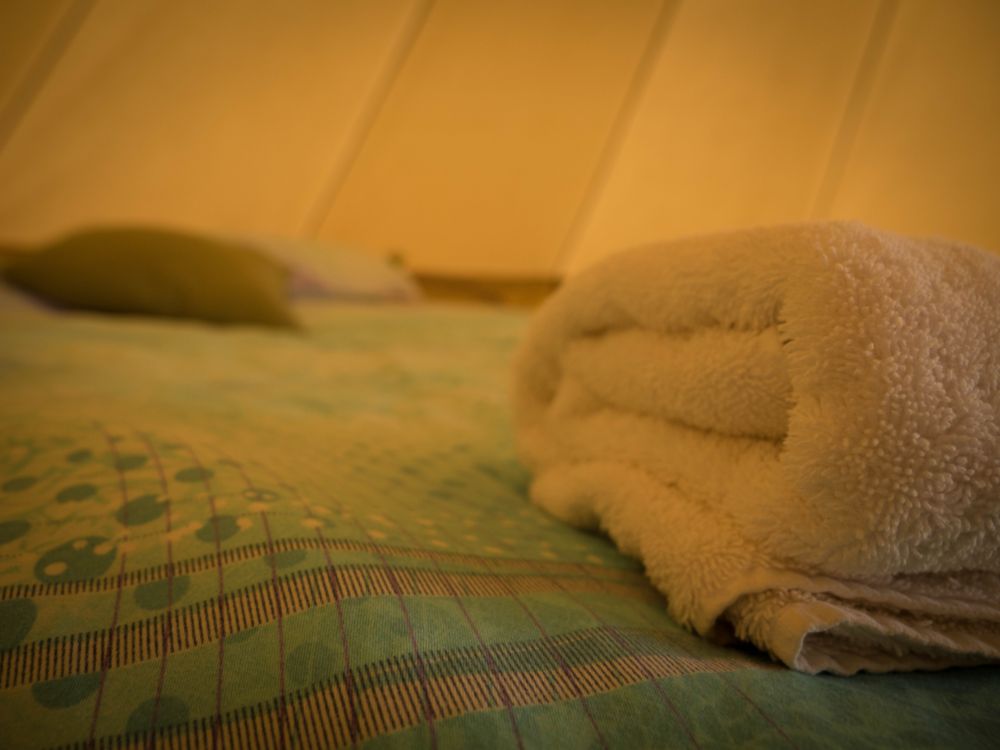 Have you ever tried glamping? That is, camping, with a real bed and 240v power, and no need to put up and pull down the tent? The full camping experience without the hassle? Our insulated bell tents are warm in winter and cool in summer and are located next to the vineyard and lake. Still too cold? You can always rent a blow heater for the night - only $10 (power usage cost).
These quality bell tents are 5m across, 3m high and accommodate up to 4 people. There is an electric blanket on the king (but not on the 2 camp stretchers) and tea and coffee in your yurt are included.
A $55 deluxe upgrade is also available (firewood, breakfast and a bottle of our Hundred of Comaum Coonawarra Cabernet wine).
The large and warm canvas tents come with electricity, an electric blanket (king) and all linen. They are popular all year round, so cross this off your bucket list and give it a try.
You don't need to bring anything...plus they are pretty romantic...
There is no need to pay $200 or more for the experience - our classic Glamping Bell Tents only cost around $85 per night!
Sleeps max 4, $20 extra per person.
Children under 5 are free.